Like many people, I've struggled throughout the pandemic to find a balance between indulging in comfort foods to ward away my stress and maintaining my healthy eating habits. My greatest struggle was figuring out how to balance my new living situation with also trying to drop weight and feel better. After a decade of being single, I met my now-fiancé in December 2018, and we moved in together right before the pandemic shutdown began. Balancing the desire to connect over a bottle of bubbly once a week and figuring out how to create grocery shopping lists with two different preferences was tough.
So after a month of treating myself to all my food cravings, I decided to get back on track in April. But a month later, none of my usual go-to tricks for detoxing and losing weight were effective. I cut back on booze, I loaded up on veggies, exercised five days a week, and tried not to snack — and yet, nothing was clicking. I was frustrated, but also curious: maybe this was a sign I should finally take the plunge and hire a professional.
Going into my nutritional counseling, I didn't want to sacrifice every last carb, a glass of wine, and fun romantic night, just to drop a pants size.
View this post on Instagram
I've long been fascinated by nutrition and how it impacts our bodies from the inside out. As a journalist, I've been lucky to interview quite a few experts on the topic, and over time, I've noticed what types of foods make me feel satisfied and which ones upset my stomach: dairy is always a no-go, but a big plate of green veggies and a 4-ounce steak is my favorite meal of all. Even armed with general information, I could never figure out the best meal strategy for my personal needs. So, with more time at home than I knew to do with, I decided to hire a nutritionist for three months.
After speaking with some friends and interviewing a few options, I decided to hire Allison Thibault, the founder of Vital Total Health. She's a registered nutritionist who works at a hospital and has a private practice, too. I loved her philosophy and approach because she considered every aspect of your life when developing your meal plans. She charges $450.00 for one month or $900.00 for three months. She never promotes an overnight solution, but rather, considers your lifestyle habits, goals, hormones, and cravings.
I worked with her for three months, and I saw a considerable improvement in my diet, waistline, mood, and overall sense of confidence. Though I have lost weight, I don't track it, so I do not know exactly how much, but I know my jeans fit better than they have in years. And, perhaps more importantly, I feel empowered, and I have more self-control to make healthy decisions for myself.
Here's what the experience was like and what I learned from hiring a nutritionist:
How it started
The first step in working with a nutritionist was filling out a lengthy — six or so pages — survey. It took me around an hour to complete and went over every possible aspect you can imagine. This included my past medical history, any hereditary conditions from my family, my favorite foods, the types of foods I dislike, my bowel movements and regularity, the time of day I eat, how I feel after I eat, and so on.
After she reviewed my answers, we had an hour-long Zoom call and talked through everything. Then, I tracked everything I consumed, my exercise/daily steps and bowel movements through the app, Cronometer, for a week. She also had me make a note if anything made my tummy upset, produced gas or indigestion. With this information on hand, she created a meal plan for me to follow, based on her new recommendations.
When I asked Allison how she crafts breakfasts, lunches and dinners, she says that since every individual has their own nutritional needs, goals and food preferences, plans are always 100 percent unique.
"I wanted to make sure you both could create meals that you can enjoy together. Eating is an experience, a fun one! I never want to take that away from people," Allison shared. "You have food intolerances, like dairy and high-fiber foods (bananas, cauliflower, etc.) that have to be taken into account, as well as a busy day as a writer, so I prioritized easy and stress-free meals and snacks."
What a typical meal plan looked like for me
Before hiring Allison, my day started with two scrambled eggs and chicken sausage. Then, for lunch, I'd usually have veggies, potatoes and some sort of meat. Dinner would be the same, with some variations. I'd likely drink five to six glasses of wine in a week, and I never consumed enough water. There wasn't anything inherently wrong with my diet, it just wasn't serving my needs. Instead, Allison challenged me to hold off on 'solid foods' until lunchtime and choose yogurts, puddings or smoothies for breakfast. For lunch, a light salad or grain-free quesadilla. And then dinner, a variety of protein and vegetable combinations.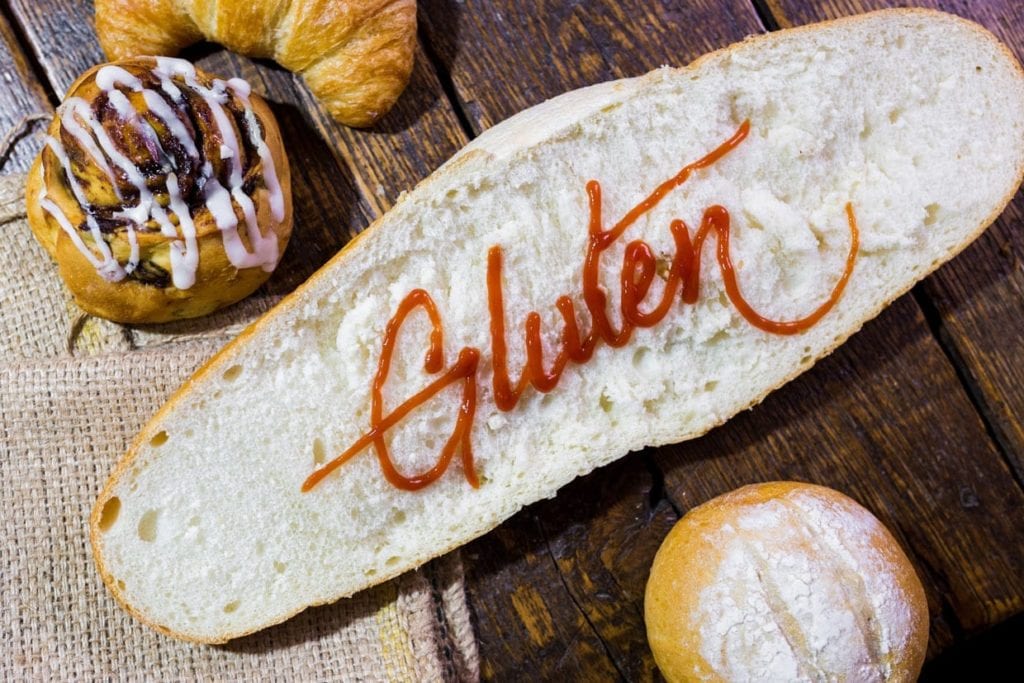 Allison is a big veggie fan like I am, so I knew she would fill up my plate with various yummy goods from the garden. She is also a big proponent of plant-based or lean-proteins, like fish, so she challenged me to think differently about my choices. A typical day looked something like this:
Breakfast: Plant-based yogurt with almond butter, chia seeds, hemp seeds and blueberries. Or, a protein shake with Ka'chava, a plant-based protein. Or overnight chia seed pudding.
Lunch: Salad, salad, salad, with lots of vegetables, pumpkin seeds, and sometimes, fish, grilled chicken and/or eggs. Sometimes, she'd throw in a gluten-free quesadilla. And when I requested, she would add avocado toast, since my husband-to-be loves to bake.
Dinner: Since I worked with her throughout the summer, we really took advantage of our grill. Often, we would have grilled scallops, cod or halibut, with eggplant, asparagus, onions, zucchini, and so on.
As for snacks? She would give me options — cucumbers and hummus, seaweed snacks, blueberries — but in all honesty, I rarely needed them. I wasn't a big snacker before hiring her, and once I followed her plan, I was fuller than before, so I skipped snacks between meals.
What I learned
Though I'm no longer working with her daily, she's always there if I have a question about a specific brand or if something feels off within my body. I knew I was ready to track and create my own meals once I felt comfortable making the right choices. "If the client is happy, bowel movements are regular, no complaints of bloating, gassiness, headaches, migraines, energy remains high or is increased, and sleep is regular, their diet is working," Allison shares. "Weight loss is also a plus, depending on the client's goals, but how the client feels is most important."
Throughout our three months, I noticed my habits changing gradually, and these were my biggest takeaways:
I was eating way too fast
During our first phone call, Allison asked me how many times I chew when I'm taking a bite. At the time, I was caught off guard and admitted I honestly had no idea. She asked me to test it and to count the next time I ate. The goal, she says, is to chew at least 20 times before swallowing. The first time I tried? I only chewed six times. It took me a few weeks to train myself to eat slowly, but I noticed a massive difference in my portion control and my post-meal bloating and indigestion once I did.
Allison explained that when we gobble down our foods, we don't give our digestive system a chance to recognize a feeling of fullness. And it can create uncomfortable stomach acid. The same is true with chewing gum, which she doesn't recommend, since it signals to our tummy we're eating, making us hungry. Now, I naturally eat slowly, I put my fork and knife (or spoon!) down between bites, and my meal size is significantly less.
I was too focused on calories
In the Cronometer app, calories are tracked. But it's not something Allison worries about too much. Instead, she wants to make sure all of her clients, including me, were receiving the right balance of carbohydrates, protein, fat, antioxidants, vitamin levels and more. This varies greatly by person, but my targets were around 100 grams of protein, 60 grams of fat and 50-60 grams of carbohydrates.
The app also tracks fiber, iron, calcium, vitamin A, vitamin C, B12, folate and potassium, with the goal of getting to 100 percent in each category. I usually landed somewhere between 90 and 95 percent, thanks to the variety of foods in my diet.
When you log in, you can see how you're tracking toward your daily goal at the top of the screen. Even if something is low in calories, it could lack nutritional value, making it a not-so-smart decision for your diet.
I was working out at the wrong time
One of the silver linings to come out of the pandemic for me is finally becoming a morning person! With fewer social outings, I've mastered going to bed at a decent time and naturally waking up around 7 a.m., feeling well-rested and ready for the day. When I mentioned to Allison that I was working out around 4 p.m., she gently encouraged me to move my fitness session to the A.M. By getting it out of the way as soon as I wake up, I supercharge my metabolism, leading to weight loss faster. It also — weirdly — made me less hungry! Now, I do this Monday through Friday, and it's surprisingly something I look forward to.
I wasn't putting enough time between dinner and breakfast
Before hiring Allison, I usually ate breakfast around 9 a.m., lunch around noon, and dinner at 7 p.m. To give our digestive system time to regenerate and heal, she suggested putting 12 to 16 hours between my last meal of the day and my first one. Now, my schedule is more like: exercising in the morning, coffee, breakfast around 11 a.m., lunch at 2 p.m., and dinner at 8 p.m. Weirdly enough, I'm never starving, since my nutritional needs are being met, my body has time to digest, and I'm taking my time to eat.
If you need a little extra help figuring out your diet, invest in a trained nutritionist. They can radically change your lifestyle choices and habits and help you feel better quickly.
We only recommend products we have independently researched, tested, and loved. If you purchase a product found through our links, Sunday Edit may earn an affiliate commission.
Sundays should be special.
Sign up for the Sunday Edit newsletter to stay in-the-know on all things skincare and beyond.