Retinol is an anti-aging must-have, but there are plenty of right and wrong ways to use it. Suppose you haven't been adequately schooled in how to use retinol properly. In that case, there's a lot to unpack here, and it goes beyond just applying a thin layer to the skin and letting it work its magic — how you use it, its concentration, what to pair it with and what to avoid. Still, specific rules do apply, like always using sunscreen and even buffering it with a good moisturizer, amongst other pertinent directions, are essential not to gloss over to ensure a good result.
Meet the Experts
Why Everyone Loves Retinol
If there's one skincare ingredient that pretty much does it all, it's retinol. From improving the appearance of fine lines by stimulating collagen production to reducing acne and pigmentation and even enhancing the rate of skin cells turnover, this anti-aging gold standard is the secret to a healthy complexion. Dermatologists and skincare experts swear by it, but just how does this miracle ingredient work? And why, unlike other skincare ingredients, does it necessitate some rather stringent guidelines?
Retinol is a synthetic derivative of vitamin A, which works by latching onto receptors in the skin which signal a host of actions, the main one being promoting healthy and more normalized skin cell turnover. As a result, the skin speeds up its natural rate of exfoliation and quickly removes dead skin cells from both the skin's surface and from within the pores. Without retinol, the skin still sheds its dead cells, but the process is faster and more efficient with it.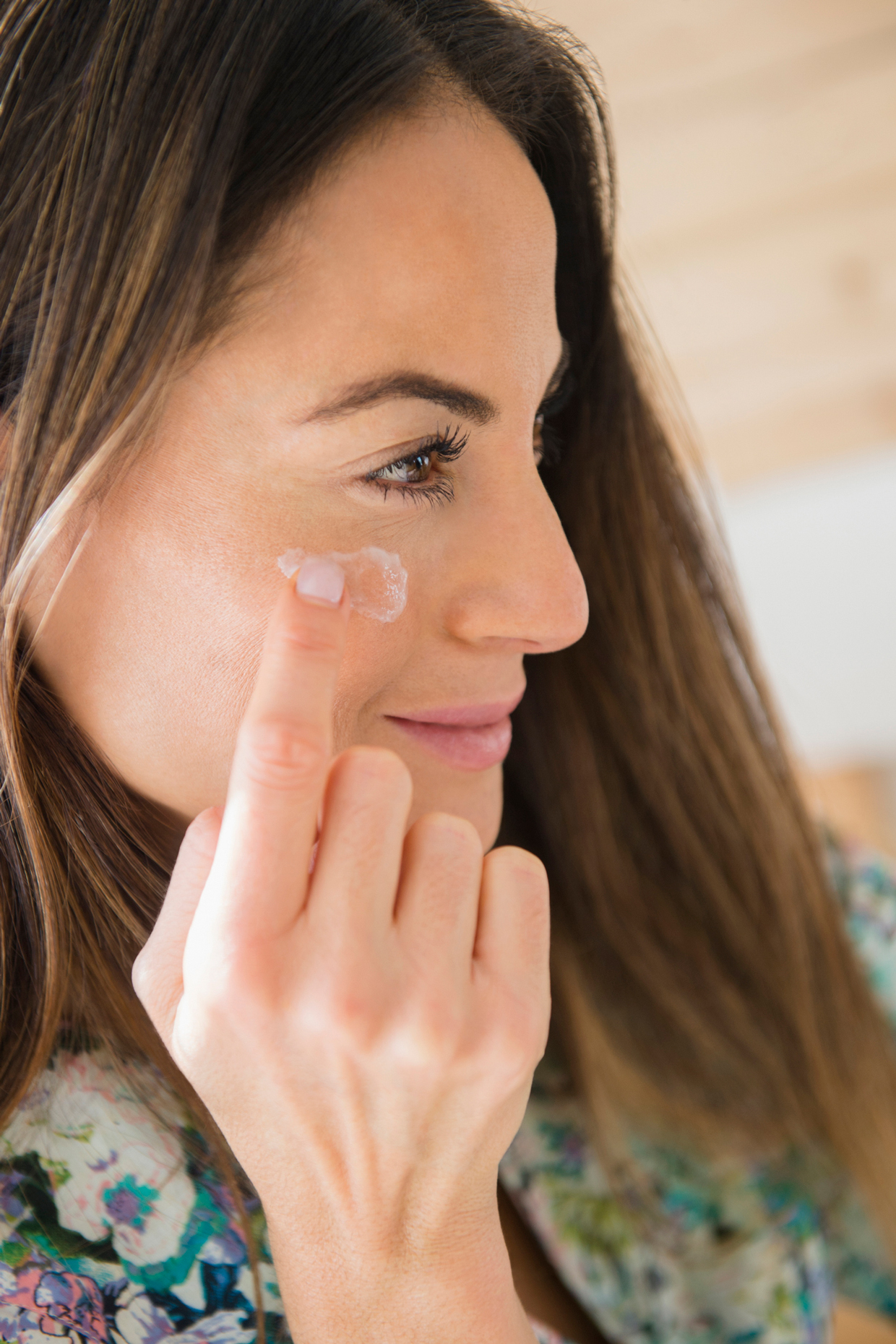 But that's not all retinol does. Retinol offers many advantages, like building collagen, increasing elasticity, treating fine lines, improving texture, tone, and discoloration, minimizing the appearance of pores, and decreasing oil and sebum production, says Dr. Blair Murphy-Rose, a board-certified dermatologist in New York City. Despite all of its good-for-the-skin benefits, unfortunately, retinol is notorious for its unwanted side effects, too, like skin irritation, redness, peeling, and increased sun sensitivity. "Often, you can manage these effects by using the ingredient properly," she adds. Even so, some patients sometimes worry that retinol will 'thin their skin', which, Dr. Murphy-Rose says, it won't. "Instead, it works to thicken the dermis by increasing collagen, which helps to achieve healthy, glowing, and more youthful skin."
With so many options to choose from within the world of retinol and retinoids, it can be somewhat confusing to navigate the different names, formulations, and concentrations. Simply put, there are over-the-counter versions, like retinol, which does not need a prescription and takes a little longer to work due to the concentration and the fact that the skin needs to convert it to retinoic acid. On the other hand, retinoids, which require a prescription, are more potent in strength and tend to work faster since the skin doesn't need to convert them to retinoic acid — they're already in that format straight out of the tube. Yet, regardless of which one you choose, and which one is the best fit for your skin, the principal rules apply to both forms and should always be followed from day one until eternity.
The Retinol Rules Never to Break
1. Newbies should always start slow
Retinol and retinoids should always be used gradually and even intermittently at first. As Dr. Murphy-Rose explains, it is best to start slow and increase the usage or potency as tolerated with any vitamin A-derived topical. "Doing so helps reduce skin irritation, peeling, and even breakouts," she says. However, it is common for the skin to acclimate to the use of retinol through a process known as retinization. "Think of the retinization period as that adjustment period where the skin begins to peel and may become irritated (early on) but settles down and looks better than ever after a few weeks when used properly." The retinization period is temporary, and as the skin becomes more familiar with retinol, these effects reduce and normalize.
When starting with any retinol, it's best not to use it every night, but instead, every other night or every third night for about the first two weeks (or until your skin can handle it). "Once the skin starts to adjust to it, you can carefully increase the frequency as tolerated," Dr. Murphy-Rose suggests. For example, you can use Sunday Riley A+ High-Dose Retinoid Serum for two days on and two days off, eventually working up to every other day and then daily.
2. Always layer it between a moisturizer
One of the adverse side effects of retinol is the flaking and dryness that come with it, which can occur with retinol virgins and experienced, multi-year users. But applying moisturizer (preferably one with mega-hydrators in it, like Sunday Riley ICE Ceramide Moisturizing Cream) can help majorly. "Layering retinol in between two layers of moisturizer can reduce redness, sensitivity, peeling, flaking, and dryness that is often associated with vitamin A," explains Dr. Elizabeth Houshmand, a board-certified dermatologist in Dallas, TX. That's because the moisturizer acts as a buffer of sorts to prevent and diminish the potential for redness, irritations, sensitivities, dryness, and peeling. Plus, using moisturizer in tandem with retinol — there are oil formulations, like Sunday Riley Luna Sleeping Night Oil for the added benefit of hydration — helps the skin to function optimally so that the retinol can penetrate as designed and work towards optimal results.
3. Never, ever go without sunscreen
There are a lot of important rules when it comes to using retinol, but the one that is perhaps most imperative to oblige with is the use of sunscreen. You should only apply retinol to the skin at night (the sun can increase the risk of sunburns and damage); this is one decree you won't want to ignore. Using retinol without adequate daily sun protection is a surefire way to wind up with a sunburn. That's because retinol reduces the skin's ability to protect itself naturally from damaging factors, like the sun. Plus, as Dr. Murphy-Rose shares, topicals that increase cell turnover or exfoliate the skin will always cause increased sun sensitivity. "It is always important to use sun protection, no matter what other skincare products you are using, but even more so if you are using ingredients that heighten photosensitivity," she adds. Most experts recommend using sunscreens with SPF 30, like Sunday Riley Light Hearted Broad Spectrum SPF 30 Sunscreen, or higher.
4. Pick a concentration and type that's compatible with your skin
As Dr. Houshmand explains, the best way to avoid irritation from retinol is to use (especially when first starting with the ingredient) it once a week and work your way up. "This is especially true if you have sensitive skin," she says. "I also tell my patient to look for the words time-released on their products, which helps with potential irritation." Time-released retinol is precisely as it sounds. Instead of loading the skin up with an intense punch of the ingredient, these formulas disperse a controlled amount of the ingredient over an extended time to prevent unwanted yet common retinol side effects, including dryness and redness.
Also, consider the formulation of the product too. Not all retinol is created equal, and some skin types, like acne-prone and oilier skin, tend to gravitate more towards gels and serums rather than creams or lotions. However, just because retinol boasts, for example, 1% doesn't necessarily mean it will affect the skin the same way in a gel versus a cream since the delivery system is different — it's normal for one to be stronger than the other. "It's difficult to generalize potencies, and some brands develop multiple strengths," says Dr. Murphy-Rose.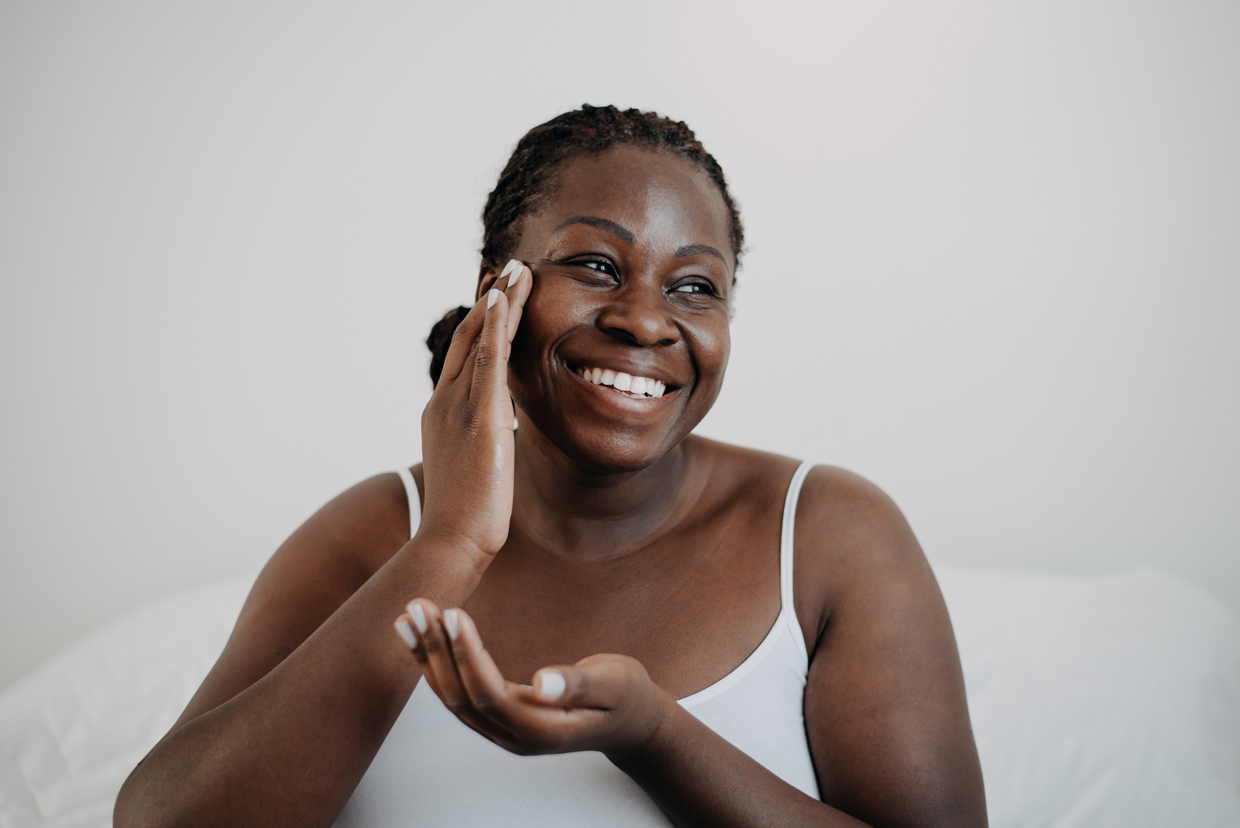 5. Don't start mixing and matching retinol and other skincare products without knowing what works and what doesn't
There are plenty of ingredients that complement retinol well and others that don't. Of course, your skin type plays into what should and shouldn't be combined. "Some formulations of vitamin C may be irritating when used at the same time as retinol, though it is usually not the case, and they are often compatible used at the same time," says Dr. Murphy-Rose. "Generally, however, vitamin C is most beneficial when used during the day to protect against environmental stressors, and retinol is best used at night to repair and restore." Other ingredient combinations to steer clear of are retinol and benzoyl peroxide, a common anti-acne ingredient. "Using the two together can deactivate the retinol and render it ineffective," she says. If you use benzoyl peroxide, make sure to apply it at a different time of the day, like the morning, when retinol is not on the skin.
6. Don't over-exfoliate — your skin doesn't need it
When using retinol and exfoliators, it's normal to see more-than-average amounts of shedding and flaking, which is expected as long as there is no underlying irritation or redness that lasts more than a day or so. However, when it comes to professional exfoliating treatments like superficial chemical peels, avoid using retinol for about two days before the treatment and a few days after, which will help normalize the sloughing.
---
We only recommend products we have independently researched, tested, and loved. If you purchase a product found through our links, Sunday Edit may earn an affiliate commission.
Sundays should be special.
Sign up for the Sunday Edit newsletter to stay in-the-know on all things skincare and beyond.