If you're on the Botox train or thinking about getting treatment for the first time, you're in good company. In fact, with less of a stigma associated with this minimally invasive cosmetic procedure, its popularity has skyrocketed in recent years. In the last decade alone, there's been a 40.6 percent increase in non-surgical injectables, according to research by The American Society for Aesthetic Plastic Surgery. And it's only become more in-demand during pandemic times, according to the American Society of Plastic Surgeons, which has reported a literal "Botox boom."
Botox is actually just a brand name for one of several neuromodulators, injections that reduce the appearance of wrinkles and fine lines, on the market today. These injectables cause the underlying muscles to relax, making the skin smooth out and appear more youthful, explains Dr. Dendy Engelman, M.D., cosmetic dermatologist and Mohs surgeon at the Shafer Clinic in New York City.
"Neuromodulators like Botox work by temporarily weakening or 'freezing' the underlying muscles in the face in order to reduce the appearance of deep wrinkles and sagging," she says. "When a neuromodulator is injected — often in the forehead, around the eye area and between the eyebrows — the muscle contraction is weakened enough that the wrinkles in that area are effectively diminished."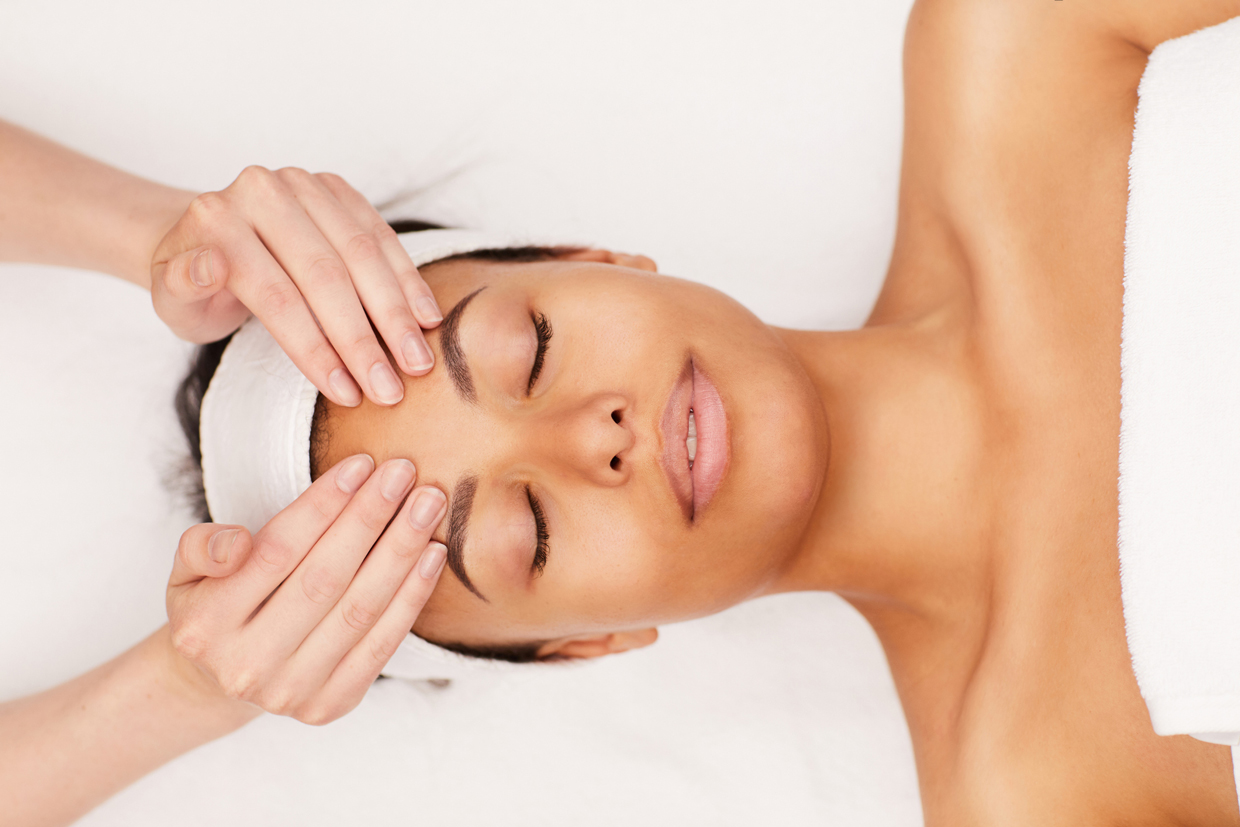 While Botox is minimally invasive, it does come with a laundry list of "don'ts," namely for activities performed after the procedure, including taking anti-inflammatory medications, consuming excessive amounts of alcohol or caffeine, spending time in the sun or heat, consuming high-sodium foods, and getting a facial, as these might irritate the area, dehydrate your skin or cause excessive bleeding or bruising, warns Dr. Engelman.
Meet the Experts
Many places that inject Botox, especially spas, are offering what's being known as "Glowtox:" a full facial treatment prior to any injectables. You might be wondering: Is it safe to get a facial before getting Botox? The answer is yes — it's totally safe so long as the facial is performed before the Botox. In fact, the two may complement each other, notes Roberta Moradfar, Advanced Aesthetics Nurse Practitioner and owner of EFFACÉ Aesthetics. "A facial or a microdermabrasion treatment prior to Botox helps to complete the results of the facial treatment, almost like icing on the cake," she adds.
While Marisa Garshick, M.D., a dermatologist at Medical Dermatology & Cosmetic Surgery (MDCS) in New York, agrees that a facial massage performed before Botox is considered safe. That said, because Botox is an injection, she points out the importance of ensuring that the skin is properly cleaned before inserting a Botox needle into the skin to prevent any potential for infection. She also emphasizes the importance of ensuring that there is nothing that is on the skin (i.e., facial products) when the Botox is administered, nor that there is any swelling after the facial. "If the facial is associated with any swelling, it can impact the results of the Botox, so be sure to avoid a same-day injection if any swelling occurs as a result of the facial," she adds.
If you do plan to move forward with a facial treatment of any kind prior to getting your Botox, here are a few things to keep in mind, according to skin pros.
Only go to an expert
If you're going to seek a facial treatment of any kind — especially Botox — it's important that you know the qualifications of this individual, as well as whether or not they are licensed to administer Botox and how long they have been injecting. Dr. Engelman recommends doing your research beforehand to find a doctor that checks all the boxes, looking for their certifications, areas of expertise, before/after photos of their patients, patient testimonies, and any other information. "Make sure you feel comfortable with your pre-treatment consultation and take that time to ask any questions you may have," she says. "The right doctor will be honest with you and make sure that YOU feel comfortable before pursuing any treatments."
Make sure the practitioner knows exactly what you want
"Botox is a neuromodulator that will instantly change your appearance and significantly affect the amount of movement you have in the injected areas of your face," says Dr. Engelman. For this reason, it is imperative that you feel confident that you and your doctor are on the same page about what you want the results to look like and how much movement you want to have before receiving injections. "Once you receive a Botox injection, you can't reverse it; you have to wait several weeks to a few months until the results wear off," she says. "Don't be shy — be honest and clear about what you want before the treatment!"
Know what neurotoxin they will be using
Botox isn't the only neurotoxin on the market — there are also Dysport, Xeomin, and Jeuveau. In fact, Moradfar suggests checking that the practitioner or facility is a listed partner for the product being used — something that can easily be verified on the provider network. "This will ensure that the practitioner or clinic has, in fact, an account and/or a relationship with the manufacturer," she says. "Also, there are reward systems in place with these neurotoxin and filler companies for the consumers, so being able to sign into that account and access rewards at the facility demonstrates that the practitioner or clinic is in good standing and has a viable account with the manufacturer."
Ask what products will be used in the facial
Darren Smith, M.D., a plastic surgeon based in New York City, recommends asking questions about the skincare products being used in the facial to ensure that nothing being used could interfere with the Botox treatment. "Serums or energy that may cause tissue inflammation, for example, might decrease the absorption of Botox and decrease its effectiveness," he adds. "Inflammation can cause tissue swelling or edema, which can dilute the product before it reaches its target."
Wait at least two weeks before a follow-up
Botox takes 3-5 days to activate, so Mardfar recommends allowing at least two weeks before asking for more units. "Majority of the effects, such as asymmetry, tend to resolve within the 2-week period since Botox tends to be in a state of activation and basically needs time to settle," she says. "Most clinicians will refuse to do a follow-up injection treatment if it has been less than two weeks to avoid pre-treatment or overtreatment."
Book with that same practitioner moving forward
If you truly like the results of your treatment and enjoyed the facility you visited, Moradfar suggests developing a rapport with their practitioner. "It takes time for a practitioner to assess a client and deliver treatment and there are times that follow-ups may be necessary to attain desired results," she says. "If the client is able to achieve desirable results once, twice, or three times, it is safe to say that being loyal to that practitioner will most likely result in consistent, desirable results every visit."
Sundays should be special.
Sign up for the Sunday Edit newsletter to stay in-the-know on all things skincare and beyond.