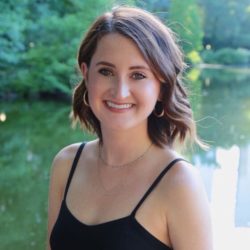 Daley Quinn
Contributor
Daley Quinn is a freelance beauty and wellness writer, editor, and content strategist living in Boston. Daley graduated from Fordham University in NYC, and also spent six months shark cage diving, paragliding and bungee jumping while studying abroad in Cape Town, South Africa. A former beauty editor at Family Circle magazine, Daley's work has appeared on widely-read digital sites including
Allure
, Byrdie,
Well + Good
,
Women's Health
, WWD,
The Cut
, and many more. In her off-hours, you can find Daley stalking her queen, Vanessa Carlton.
From the incredible modern technology to ancient practices that have been used for centuries.
Sundays should be special.
Sign up for the Sunday Edit newsletter to stay in-the-know on all things skincare and beyond.