In the hit sitcom 'How I Met Your Mother,' there's an ongoing joke about how Lily and Marshall — the show's beloved college sweethearts — have been together for so long they've melded into the same person. They even, ahem, share a toothbrush. While using your personal hygiene products is recommended, it's also wise to set aside time alone. Even if you're in a happy, fulfilling, and healthy relationship, every couple needs solo activities and space to maintain balance and individual fulfillment.
Moments alone outside the couple's connection often enhance the time you spend together because a healthy commitment between two people accommodates the time and interests of both partners, explains Dr. Sarah Mandel, DSW, LCSW, RN, a psychotherapist, and certified imago relationship expert.
If you've spent the last almost two years under the same roof, rarely leaving one another's side, it can be challenging to establish yet another new normal. Don't worry, though. Here are effective ways to carve out alone time in your relationship:
Meet the Experts
Talk about alone time with your partner.
Rather than diving off into the deep end and ghosting your partner for a few days, take time to discuss the need for solo time with your love, recommends Lily Ostler, LMSW, a licensed psychotherapist.
First, make the decision that you need this space to foster your independence, and remind yourself that you can be alone and still have a fulfilling relationship, too. "This time apart also allows you to recharge on your own, which enables you to be a more present partner in your relationship," she continues. "Clearly explain your desire for alone time, your intentions, and set aside the time purposefully."
Make a list of self-care ideas.
You're likely busy with work commitments, friend hang-outs, meal prepping, gym time, and other responsibilities throughout the week. While you may already feel relatively stretched thin, try your best to make time for yourself, too. And sure, this could be scrolling through social media, but it would be better spent engaging in a project or activity that brings you personal joy, says Catherine O'Brien, MA, a licensed marriage and family therapist. To help, she recommends making a list of things you can do for yourself to fill you up, refresh you, or make you feel calm. "Coloring, going for a walk, trying a new hobby, spending time journaling, calling a friend and catching up, listening to music, finding a meetup group of something of interest, going for a hike are all great examples," she says.
Have a regular date night reserved for yourself.
If you are the type of person who doesn't get anything done unless it's written down or scheduled in your calendar, you're likely to deprioritize 'alone time' so low on your to-do list that you forget about it entirely. O'Brien recommends blocking off regular individual date nights rather than feeling guilty each week when you don't reserve your solo time. "You and your partner should take the time to each look at your calendars and determine how you can support each other to make sure this time for yourself can happen for each of you," she says. Even if it's an hour to take a bath or meet a friend for dinner, the benefits are worth it.
Help each other remain the person you each fell in love with.
When you discuss the need for alone time with your partner, they may respond with anxiety. They may worry you are unhappy, that you're thinking of ending your relationship, or that you've lost interest. Those worries are normal, keep the lines of communication open and discuss the actual benefits of alone time. One of the biggest? It gives you time to remain the person you each fell in love with.
Mandel encourages couples to support their partner to maintain the hobbies and pursuits that make them happy while doing the same for themselves. "Inspire them to pursue the activities that they share with their friends, that enhance their career, or to try something new," she continues. "Supporting your partner's separate interests not only helps them to feel loved and appreciated but can benefit you to get the solitary time to do your own thing and join together at a later time."
Go on a solo trip.
While it's true that getting time away can be difficult — especially with restrictions on travel — a solo trip can be a life (and love) changing experience. Not only do you put yourself out of your comfort zone to experience a new destination, but you give yourself more than just an hour to disconnect. If it's easier, O'Brien says a staycation at a local hotel can be a rewarding experience. Book a spa day, have a nice dinner with a glass (or three) of wine, and indulge in the quiet. "Take the opportunity for a long shower or bath, use that face mask that's been sitting in your bathroom drawer and seize the opportunity to sleep in without interruptions," she adds.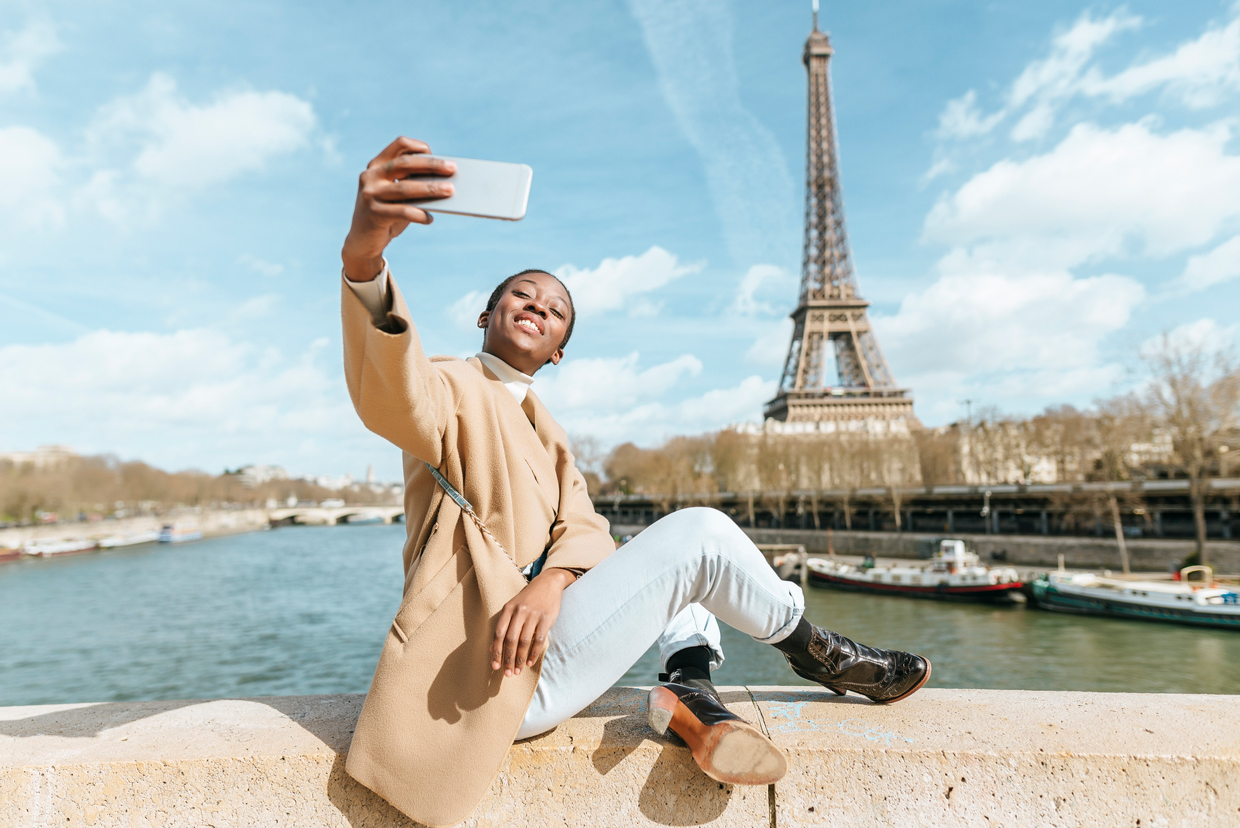 Reserve alone time, even if you don't feel like you need it.
Here's the hard truth: the best time to begin carving out alone time in a relationship is at the beginning of the relationship, says Dr. Darcy Sterling, a celebrity relationship therapist and the host of E! Network's Famously Single. As she explains, this is because if you've already created the pattern of spending time apart, you'll continue the tradition once you leave the honeymoon stage. However, if you're already a few months or years in and you haven't started, don't sweat it. It's never too late. And even if you don't think you need alone time? You do, so carve it out anyway, Dr. Sterling insists.
Sundays should be special.
Sign up for the Sunday Edit newsletter to stay in-the-know on all things skincare and beyond.