The skincare world is packed — and we mean packed — with options and ingredients promising to do the next best thing. And while it seems there's a new ingredient popping up almost every day to consider slathering on, it's safe to say that there are some tried-and-true staples that are here to stay. Enter: niacinamide. This wonder ingredient offers a multitude of skincare-related benefits, from shrinking pores to helping with hyperpigmentation and plenty more in-between. Dr. Hadley King shares that this ingredient has risen in popularity and will likely only continue to do so because it's so effective and easy to use.
Ready to try this standout ingredient? Keep scrolling to learn more.
What is niacinamide?
So, what exactly is niacinamide? "Niacinamide is a form of vitamin B3 — an essential nutrient that comes from the food we eat (like milk, eggs, meat, grains, and veggies), and can be used as an ingredient topically in skincare to soothe, strengthen, and protect skin," says Dr. Dendy Engelman, MD, FACMS, FAAD.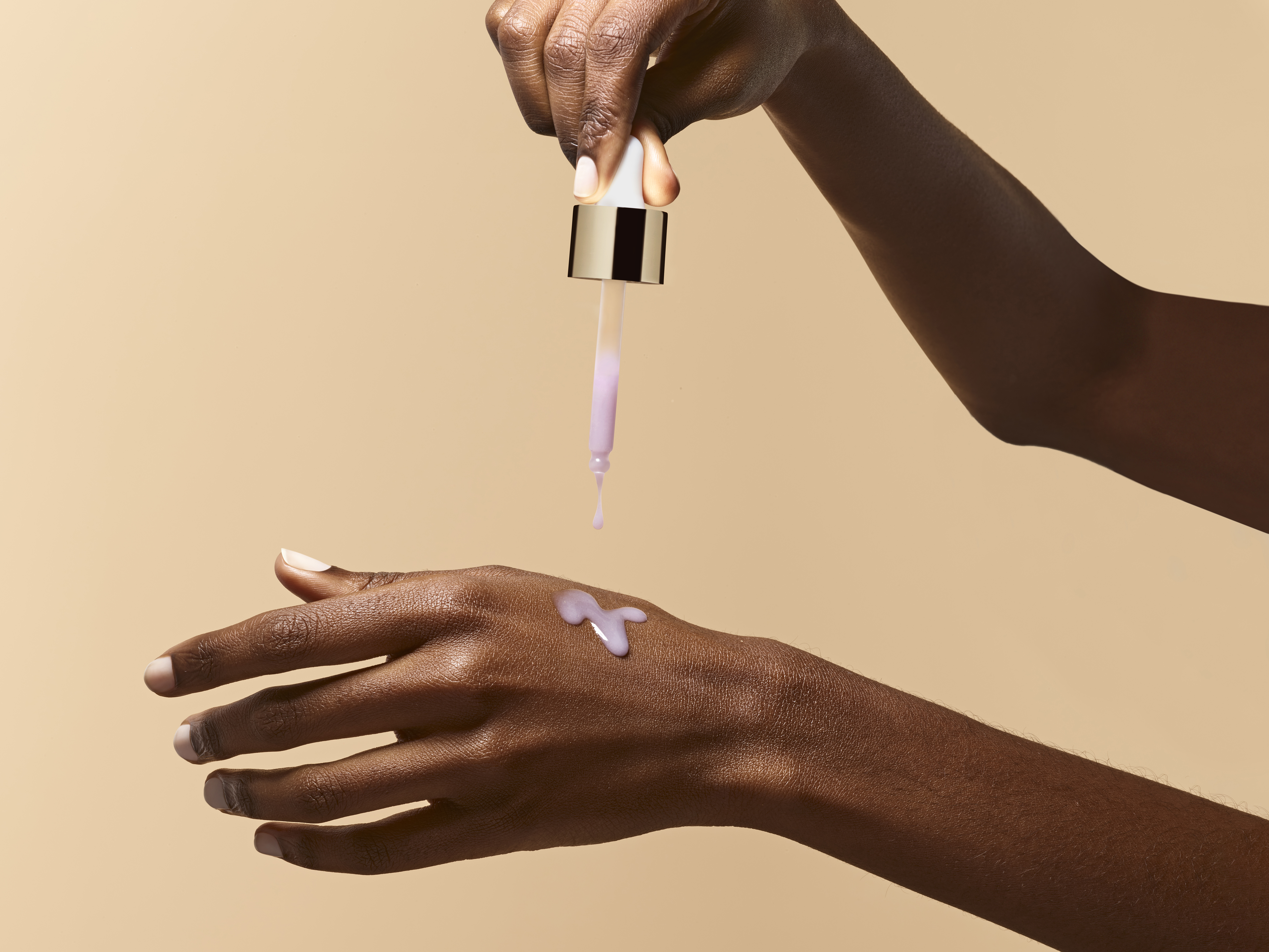 What does niacinamide do for your skin?
Niacinamide literally seems to be a jack-of-all-trades ingredient when it comes to skincare and even better news is that all skin types can benefit from it.
It calms redness
Dr. Engelman points out that it's especially great for those with mature, dry, sensitive, and/or irritated skin because it "nourishes and calms redness and inflammation."
It improves acne
Tend to have blemish-prone skin? Niacinamide to the rescue. In one study, 41 patients with mild to moderate acne were treated with a 4% niacinamide gel over the course of eight weeks — by the end, 82% of patients showed an improvement with few side effects. Another bonus: It's even been shown to shrink pores and balance oil production.
It smooths out the appearance of fine lines
Dr. Debra Jaliman, MD, also shares that clinical studies have shown niacinamide to provide other significant skin improvement effects like a reduction in the appearance of fine lines and wrinkles, red blotches, and hyperpigmented spots.
It brightens your complexion
In addition to evening-out hyperpigmentation and fading dark spots, niacinamide promotes bright, luminous skin. Studies suggest the ingredient inhibits melanin production to be an effective skin brightener.
Can I use niacinamide every day?
The beauty of this powerful ingredient is that it can easily slot into your existing skincare routine as it's found in a wide range of products from moisturizers to eye creams. You can feel free to reach for products containing niacinamide both morning and evening on a daily basis, says Dr. Adarsh Vijay Mudgil, MD — unlike other ingredients like retinol or AHAs, niacinamide doesn't cause photosensitivity, so it can be used in the a.m. (but of course always follow with sunscreen). It's also great to apply year-round, although you may find it especially beneficial during bouts of cold weather when you tend to have central heat on full blast.

When can I expect to see results?
Some people may notice results almost right away, but Dr. Mudgil shares it'll likely be at least four weeks until you really start observing the benefits of this hero ingredient. Peak results, such as anti-aging effects, may be more like 12 weeks.
Can it be paired with other skincare ingredients?
Another super cool thing to know about niacinamide is that it works incredibly well when paired with a wide range of ingredients. "When matched with strong ingredients like retinol and hydroxy acids, it calms and soothes skin and prevents irritation," explains Dr. Engelman. Sunday Riley 5 Stars Eye Serum combines the powers of retinoids and niacinamide into one skin-smoothing product for the entire eye area. She also adds that when paired with nourishing ceramides, peptides, and hyaluronic acid, these ingredients work synergistically to keep "skin hydrated and strengthen the skin barrier."
Are there any potential side effects to look out for?
As we noted above, niacinamide is wonderful because it strengthens the skin barrier without typically causing sensitivity; however, Dr. King does mention that niacinamide used in concentrations over 5% may cause irritation. And, of course, while the vast majority won't have issues with this overall soothing ingredient, you should remove the product right away if you develop an intense burning or stinging after application.
---
We only recommend products we have independently researched, tested, and loved. If you purchase a product found through our links, Sunday Edit may earn an affiliate commission.
Sundays should be special.
Sign up for the Sunday Edit newsletter to stay in-the-know on all things skincare and beyond.