When we think of the Chakras, we typically think of the seven spinning energy centers in the body that run from the base of the hips to the crown of the head. When they function at their best, they are believed to bring the body balance, physically, emotionally, and energetically. And, when they are blocked, we might seek ways to open them in order to recalibrate. One way to do so is with a practice called Chakra-balancing (also called "Chakra Clearing"). It is "the process of releasing energies that no longer serve us — or never supported us — from our Chakra system," explains Cyndi Dale, author of Advanced Chakra Healing: Four Pathways to Energetic Wellness and Transformation.
Like the body, our homes are also believed to have energy centers (or areas). Only, instead of spinning discs, these centers highlight areas of our home that connect to certain aspects of life, such as health, money, career, creativity, and relationships. And, just like Chakra Clearing, you can bring these areas into balance with the ancient Chinese practice of Feng Shui. "Feng Shui is essentially about living in harmony with the environment… so that energies are working with you instead of against you in your personal pursuits and endeavors," says Feng Shui practitioner Eddie Tee. "[It] is very much like Chakra clearing in that removing blockages and cleansing energy is the first step to good feng shui," Tee adds. "If a house is in bad health from burgeoning negative energy, it would not be in a strong position to draw in positive energy for the residents to absorb."
Rachael Grochowski, Principal Architect, and Designer, RHG Architecture + Design, agreed: "We can't always articulate what is off in our home but we can feel something isn't right. Opening up these channels of energy can not only change our lives in the areas mentioned but also lead to a calm, easeful space."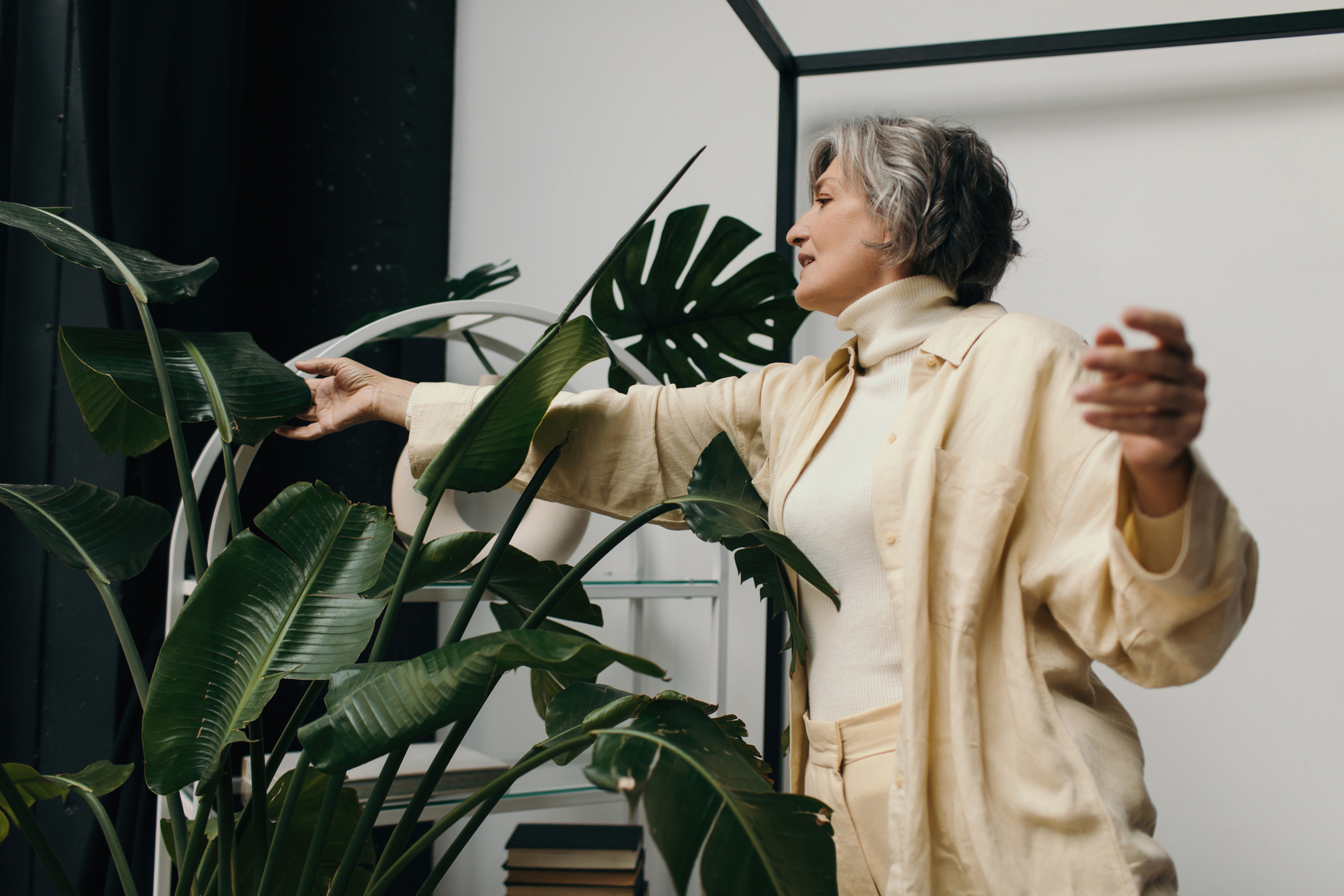 The Feng Shui Energy Map
Before diving into the elements of Feng Shui and how to apply them to your home for cleansing and balancing energy, it's important to understand the Bagua, AKA the Feng Shui energy map. The Bagua is comprised of eight areas surrounding a center: Family & New Beginnings (Zhen), Wealth & Abundance (Xun), The Center & Health (Tai Qi), Helpful People & Travel (Qian), Children & Completion (Dui), Knowledge & Self-Cultivation (Gen), Fame & Reputation (Li), Career & Life Path (Kan), Love & Partnerships (Kun).
The map is often depicted as a square broken up into a 3×3 grid that showcases where these nine energy areas exist in the home. One easy way to apply the map to your home is by using what is called the "front door method." This method requires lining up the bottom of the Feng Shui energy map to your front door to get a better idea of where the Bagua areas exist.
Wealth & Abundance: Located in the far left corner of the home.
Fame & Reputation: Located in the far middle area of the home.
Love & Partnerships: Located in the far right corner of the home.
Family & New Beginnings: Located in the middle left area of the home.
The Center & Health: Located in the middle of the home.
Children & Completion: Located in the middle right area of the home.
Knowledge & Self-Cultivation: Located in the inside left corner of the home.
Career & Life Path: Located in the inside center of the home.
Helpful People & Travels: Located in the inside right corner of the home.
The Five Elements of Feng Shui
The five Feng Shui Elements stem from Taoist philosophy and are used to bring balance and harmony back into our environments (or, our homes). The elements of Feng Shui are metal, wood, fire, water, and earth. "The relationships between these five elements play a critical role in Feng Shui assessment and practice," notes Tee. "By analyzing the elemental energy makeup of a house, a practitioner would be able to determine what elemental energies would be needed or avoided to achieve balance," Tee adds. "Because each energy is linked to certain life aspects, different types of energy and their subsets can be called upon to affect things like health, wealth, and relationships."
Metal: Metal falls in the areas of Helpful People & Travel and Children & Completion and is represented by shades of soft gray, white, and metallics (of course). When decorating with metal in mind, circular objects, such as round light fixtures or planters, in these hues are key.
Wood: Wood is connected to the family and wealth areas of the home and has properties of growth, flexibility, kindness, and health. To bring this element into a space, you can add more greens and blues to your color scheme, objects that are rectangular or columnar, and houseplants (yes, please to more houseplants!).
Fire: The fire element of Feng Shui is optimal for areas of creativity. It is represented by hues of red and triangular objects, bringing passion and inspiration with its existence. A popular way to incorporate the fire element into a space is through lighting (because, fire).
Water: If you want to balance some career energy, look to the water element for inspiration, flow, prosperity, and abundance. Contrary to what you might think, water is not represented by hues of blue. It's represented by the color black, with curvy and shapeless objects such as a black throw pillow, vase, or accent chair.
Earth: Much like it sounds, the earth can bring about a more grounded energy. It's also great for adding stability, patience, honesty, and self-care vibes to a space. Because of that, the earth element focuses on areas of health, relationships, and knowledge. When decorating with earth in mind, hues of yellow, orange, and brown are part of the color scheme with shapes and objects that are flat and square.
"Because every home is different, it is difficult to provide specific feng shui advice that applies to all properties," explains Tee. However, there are some general rules that can make an impactful difference in any space. First, Tee says to get rid of clutter since it can have a negative impact as it blocks the flow of energy. Next, ample lighting is a must as it helps attract or manifest more energy. Other important Feng Shui rules to apply include "clearly demarcate different living spaces, ensure good ventilation, do not obstruct the main door's entry line, and allow natural daylight to enter the house," says Tee.
---
We only recommend products we have independently researched, tested, and loved. If you purchase a product found through our links, Sunday Edit may earn an affiliate commission.
Sundays should be special.
Sign up for the Sunday Edit newsletter to stay in-the-know on all things skincare and beyond.