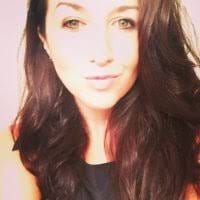 Kristin Granero
Kristin Granero is a health and beauty writer living in New York City who has contributed to a range of lifestyle and entertainment publications, including Cosmopolitan, Women's Health, Shape,
Real Simple
, TODAY, NBC,
Yahoo
and more. When she's not interviewing experts or test-driving new skincare formulas, she can be found hiking or scouring the city for the latest and greatest guacamole.
As the natural deodorant industry grows, so does the armpit detox.
Sundays should be special.
Sign up for the Sunday Edit newsletter to stay in-the-know on all things skincare and beyond.