Let us introduce ourselves: we are Florence and Reed, also known as Come Curious who talk about anything and everything relating to sex. Together, we create content covering sex, sexual health, body positivity and well-being. We religiously post videos weekly on our YouTube channel covering all saucy topics and have a weekly podcast called F**ks Given, where we delve into a new guest's sexy past each week in a bid to break down stigmas around how many or how few sexual partners society thinks we should have.
Whenever we are together, work or play, the conversation is always about SEX. Today, we are going back to our early and less experienced days, before we began Come Curious. We are chatting about our first times using vibrators and our personal journeys with solo sex!
So please, sit back and enjoy reading about some of our firsts. We hope we can encourage you to seek out your own pleasure, and know that there is no wrong way to stimulate yourself or achieve orgasm. It's all about experimenting and finding out what works and what doesn't work for you! Here's an open and honest conversation between two pals about our the first time we came, we played and … came!
Florence: I spent most of my teenage years searching the house for dildo shaped objects because I never even thought of trying to buy a sex toy! But eventually, when I turned 18, I got talking to one my friends who told me she'd purchased a bullet vibrator from Ann Summers, so I thought, "well if she's got one, then it's fine for me to get one!"
So off I went to check out some sex toys! I found the local sex store in town. I looked both ways before I went in to check if anyone I knew would see me. It was a funny experience, I felt too young to be in there, but went around pretending I knew what I was doing. Picking up some lingerie here and there and then sliding into the sex toy section. I picked out the most innocent, smallest vibrator I could find. When I took it to the till to buy, guess what?! The cashier didn't give me any funny looks, it was like I was buying groceries at the supermarket. So normal!
I was already a rabid masturbator but owning my first bullet completely changed the game. There were fireworks! I got addicted … I think I probably masturbated at least twice a day from then on… Was a bullet vibrator your first as well?
Reed: No, actually. I bought a long, pink, skinny metallic vibrator because I thought in my head that if I had a skinny vibrator, I would still want my boyfriend's dick!
Florence: So, you thought that if you used a vibrator that would make you want less sex?
Reed: I thought I wouldn't need a penis because of the girth of a vibrator. Which is completely ridiculous because a dick and a vibrator are completely different things. Hell, even a dick and dildo are completely different. I've stopped comparing my phallic-shaped pleasure objects to penises because I've realised it puts penises on a pleasure-seeking pedestal. No one else should be in control of your pleasure but you, nothing compares to my good old friend the vibrator. Now, I rarely desperately seek sex to give me an orgasm, I go straight to my toy drawer and bust one out no matter what time of day. I love to have sex with my partner, but sometimes we're not in the mood at the same time. This is why it's important to be able to say, "Hey, I can give myself an orgasm!"
Florence: Me too! There isn't anything better than being able to crawl into bed, grab your vibrator and be able to give yourself incredible orgasms! I remember being so eager to use sex toys but also being a bit terrified of them. It seemed like such a risqué thing to buy a sex toy. And the horror of a parent finding them. I definitely think my mum must have come across my sex box at some point (full of condoms, bullet vibrators and eventually a rabbit vibe!).
Reed: *Gusts of laughter from Reed* No way, my mum literally did the same thing! She saw one of my toy boxes and I'm positive she knew I was a total orgasm slut from the get-go. Florence, was your first orgasm with a toy?
Florence: I think I had my first orgasm whilst doing this strange rubbing method of masturbation I used to do rather than with a toy. BUT the first time I discovered masturbation was through vibrating objects, not necessarily made to pleasure a woman but they did the job. The reason I discovered vaginal pleasure was playing with a little mouse toy that vibrates when you pulled the cord attached to its tail. It was supposed to move around if you put it on the ground whilst vibrating. I think I found a much better use for it! So, I guess I actually had my first sex toy at a really young age!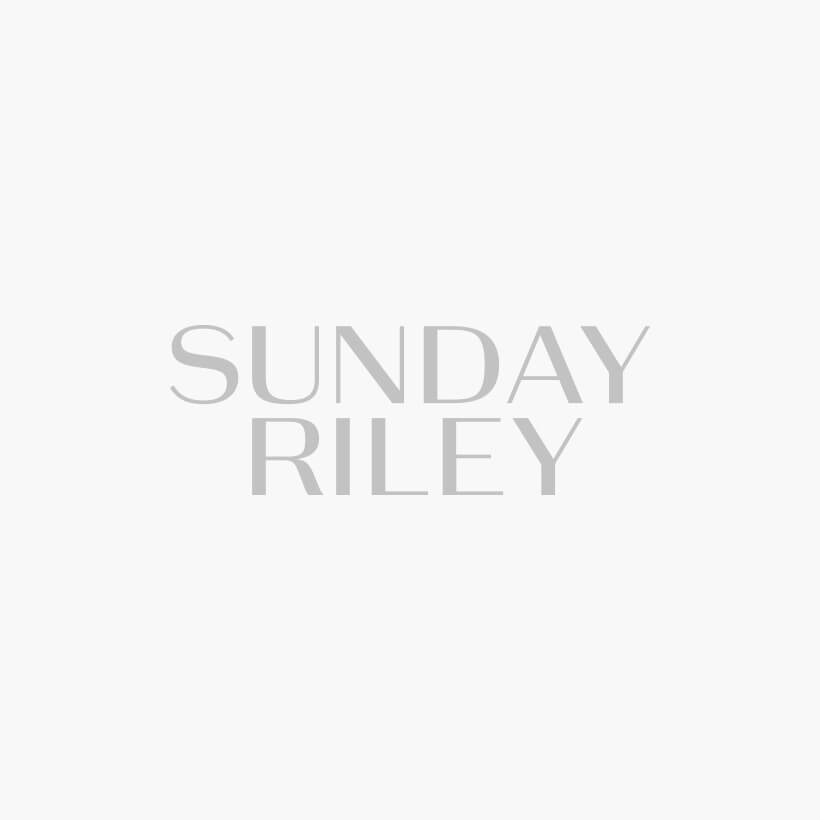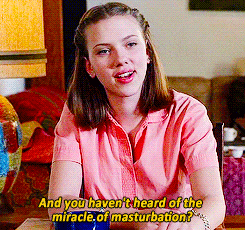 Reed: Yeah, even I was playing with the vibration settings on my phone at the age of 12 and a late night with a PlayStation 2 controller would never go amiss. I think most of us masturbate and experiment really young. It's a shame that was all taught to feel ashamed for exploring our own bodies and what we think feels good. We learnt the phrase "solo sex" from our friend Ruby Rare. Instead of using the word masturbation, it puts self-pleasure on the same level as sex with a partner. Which somehow makes it feel less taboo or shameful.
Florence: I think it's such an important personal journey when it comes to learning to masturbate, pleasuring yourself and not only expecting to find an orgasm from sex with a partner. I think the best thing you can ever do for yourself is to learn what your body enjoys, what you react to and how you feel pleasure because this will lay the most beautiful foundation for the rest of your sex life.
Reed: That's so wonderfully put!! Owning your own pleasure is so important for healthy sex life. You can't expect anyone to get it right if you don't show them how first.
Florence: I've learnt so much about myself from my many solo sex sessions. How do you have sex with yourself now you're all grown up?
Reed: Well, I've realised recently I don't always have a wank when I'm horny. A lot of the time I bring myself to orgasm to try and get myself to sleep, especially now that I'm older. A lot of women masturbate to help them get to sleep! It's something to do with the adrenalin rush of an orgasm. You feel exhausted afterwards and ready to drift into dreamland. Not exactly the most romantic setting but it works almost every time and I feel way better psychologically in my week. I always start with my hands, I've found that teasing myself gets my cogs going, either directly on my pussy if its a quickie or my whole body focusing on my boobs, nipples, thighs, gooch and then onto my vagina. I find if I don't get myself warmed up or tease my orgasm out, it can be a really disappointing release. That goes for sex as well! What about you?
Florence: Yeah, I totally get that sometimes as well. You're so focused on a quickie orgasm that it's just so small and disappointing, leaving you feeling really unsatisfied but somehow unable to get another one! That's why it's so important to make time for some proper solo sex as well. Not ruling out quickie masturbation to get to sleep though, I live on those! But spending time warming yourself up can make your pleasure so much better! If I'm not being lazy (just getting my Doxy wand massager out and throwing it on my vulva over my pj's) I'll get out my favourite rabbit vibrator, squeeze some lube and spend a good half an hour to an hour in pure bliss. Afterwards, I feel so relaxed and blissful!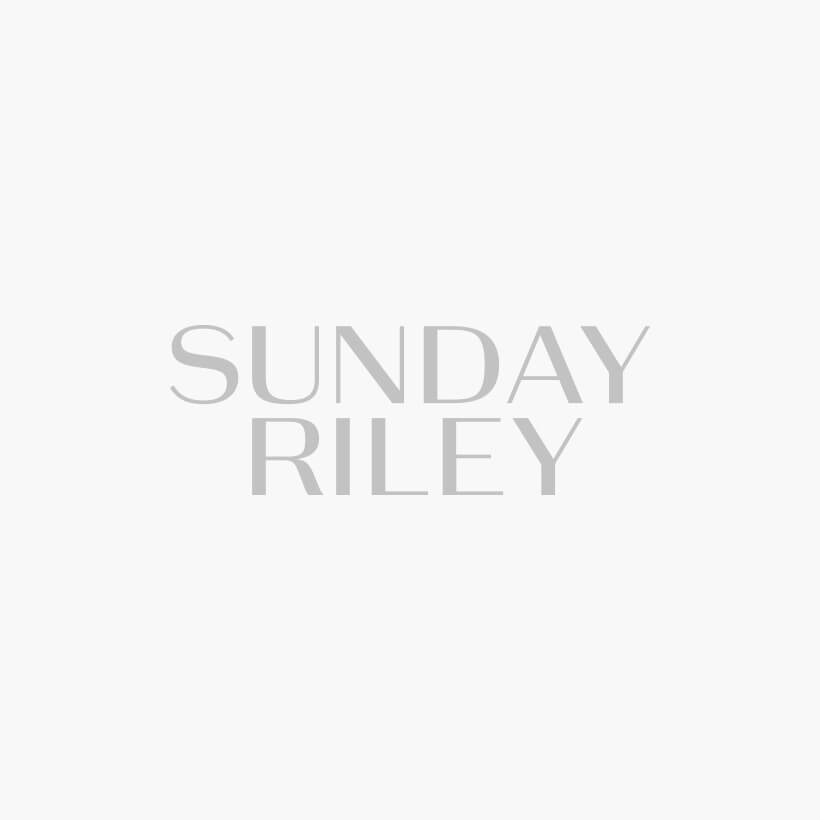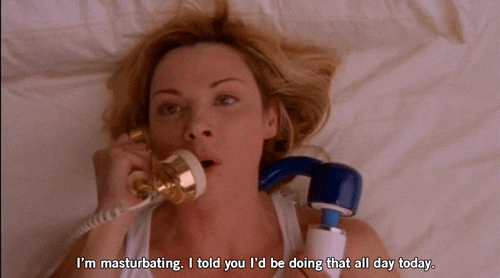 Reed: Oh my god and of course my toys!! Vibrators win over my hands most of the time but my favourites change from day to year. It totally depends on what my vagina is feeling at the time and I always try and give it what it wants. She's a hungry bitch sometimes. Haha wow, I bloody love talking about masturbating, I swear we could go on for days.
Florence: Literally! Discovering the way our bodies work is orgasmically life-changing.
There are so many ways you can pleasure yourself and have solo sex. It is all about experimenting and finding out what really rings your bell! The best thing about being about enjoying playing with yourself is the independence it gives you. Your pleasure is in your own hands… literally, and you do not have to rely on anyone else!
If you are struggling to find your own pleasure, we really recommend starting with your hands, then moving onto getting yourself a toy and some lube. But also, never put too much pressure on yourself to find an orgasm or have an amazing time. It takes patience to learn yourself and what you like. Take it slowly and always remember it is not a race, it is just about having fun.
Sundays should be special.
Sign up for the Sunday Edit newsletter to stay in-the-know on all things skincare and beyond.