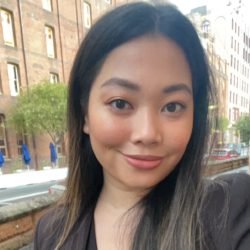 Marielle Punzal
Marielle Punzal is a PR and Influencer Coordinator at Sunday Riley. She discovered a passion for beauty when she interned for a beauty site and has her work published in a variety of beauty publications. She has also worked on the PR and Marketing side for luxury beauty brands and champions for diversity and inclusivity in the beauty industry.
The models at AJE and OneMile had the glowiest skin ever — here's how to recreate it.
Sundays should be special.
Sign up for the Sunday Edit newsletter to stay in-the-know on all things skincare and beyond.